Lace napkin rings ITH  in-the-hoop
Default instructions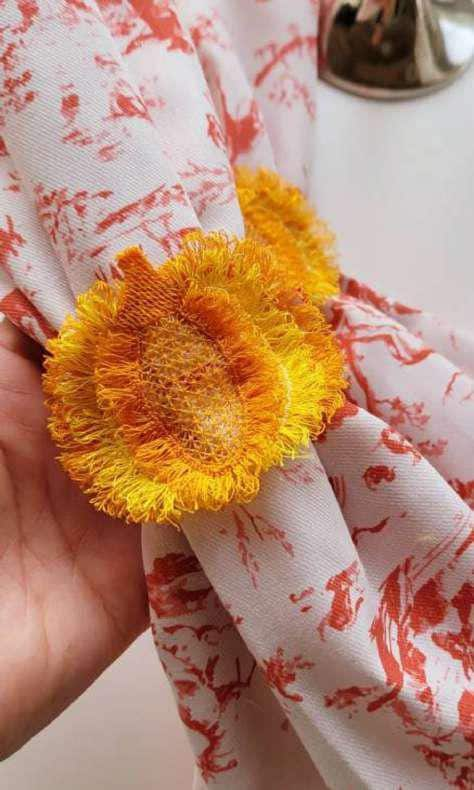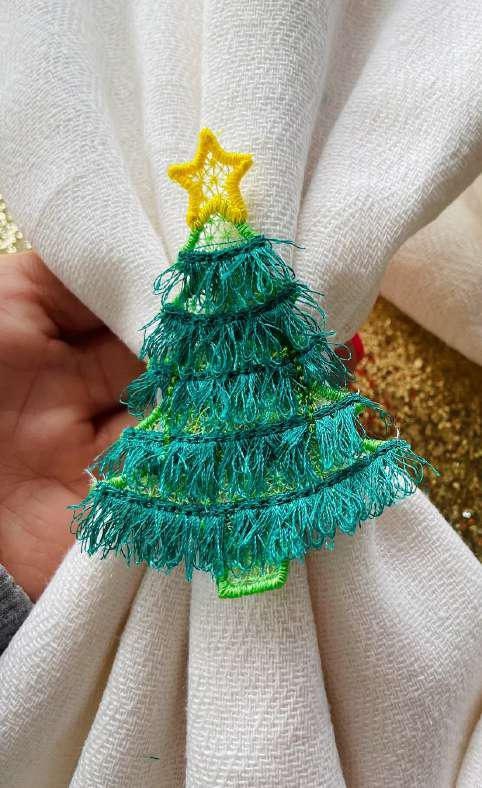 The napkin ring is stitched on a water-soluble stabilizer. I recommend using Vilene water-soluble wash-away stabilizer, it looks like fabric, not a film. Also, you may use a double layer to make sure your project is stable. 
I would recommend using the softest elastic you have, wider than ¼ inch to be sure it will be attached after tacking down. 
In the case of stitching the Christmas tree napkin ring, it is better to lay the elastic like a "loop", to be sure the folded towel fits there. 
Stitch the design as usually FSL freestanding lace and stop before the last color change! The last color change is the elastic loop tack down.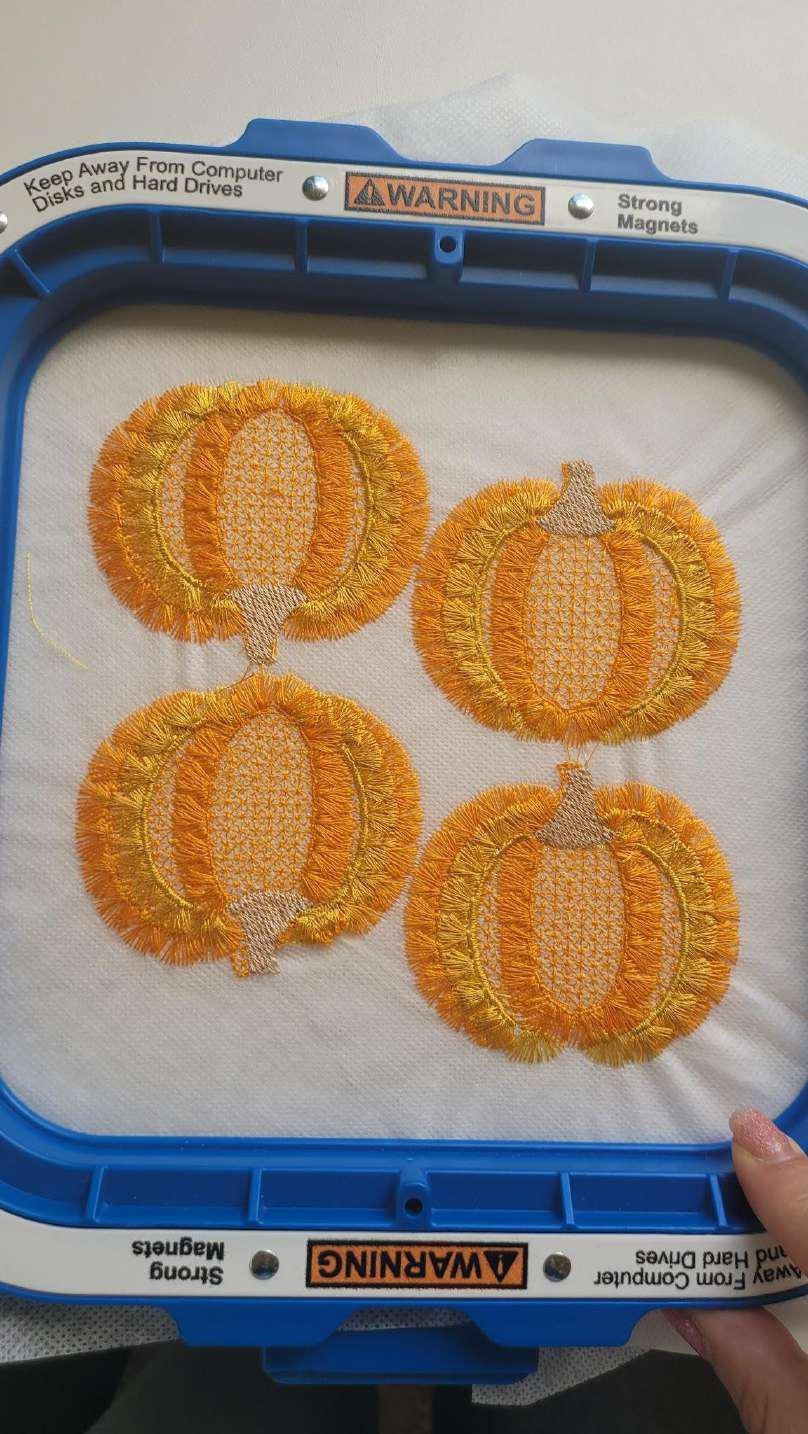 Turn the hoop over to see the reverse side.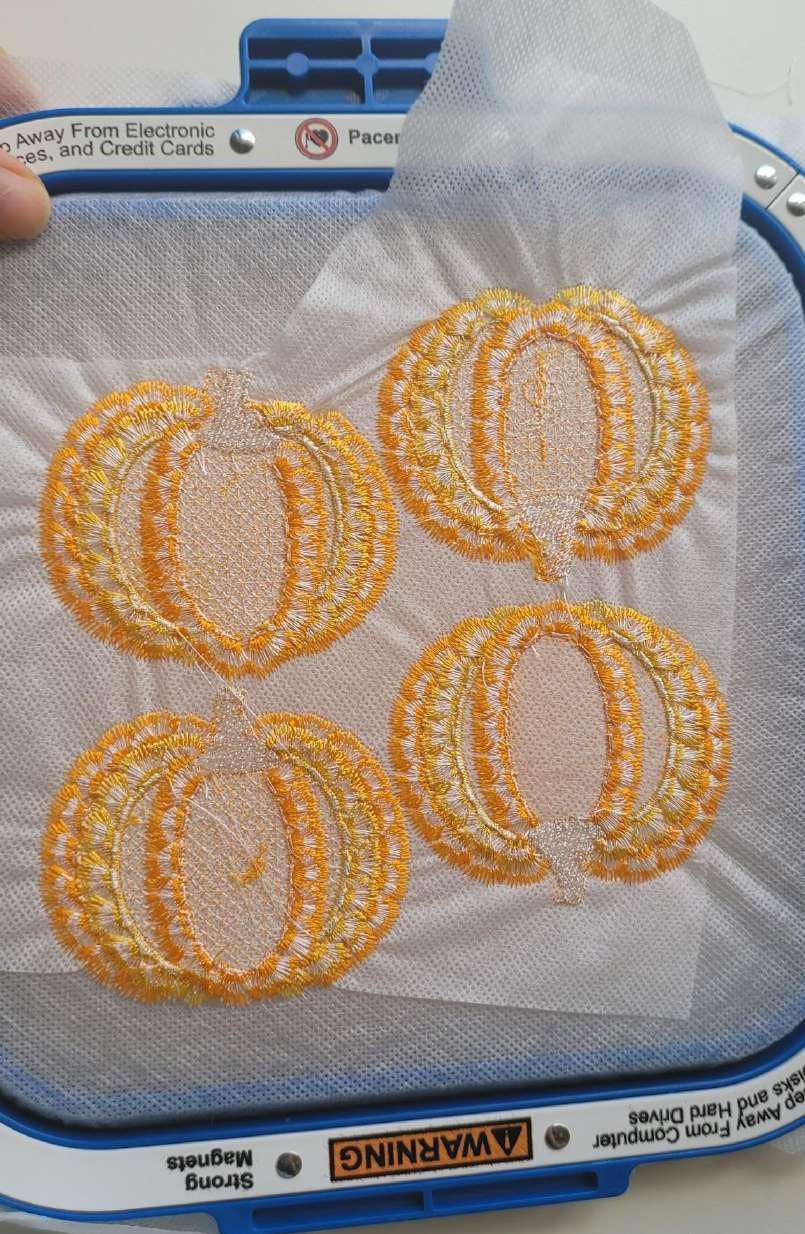 Type the elastic across the pumpkin. Do not worry if you will not get it straight, the tack-down stitch is along the whole line of pumpkin, so it will be tacked down anyway.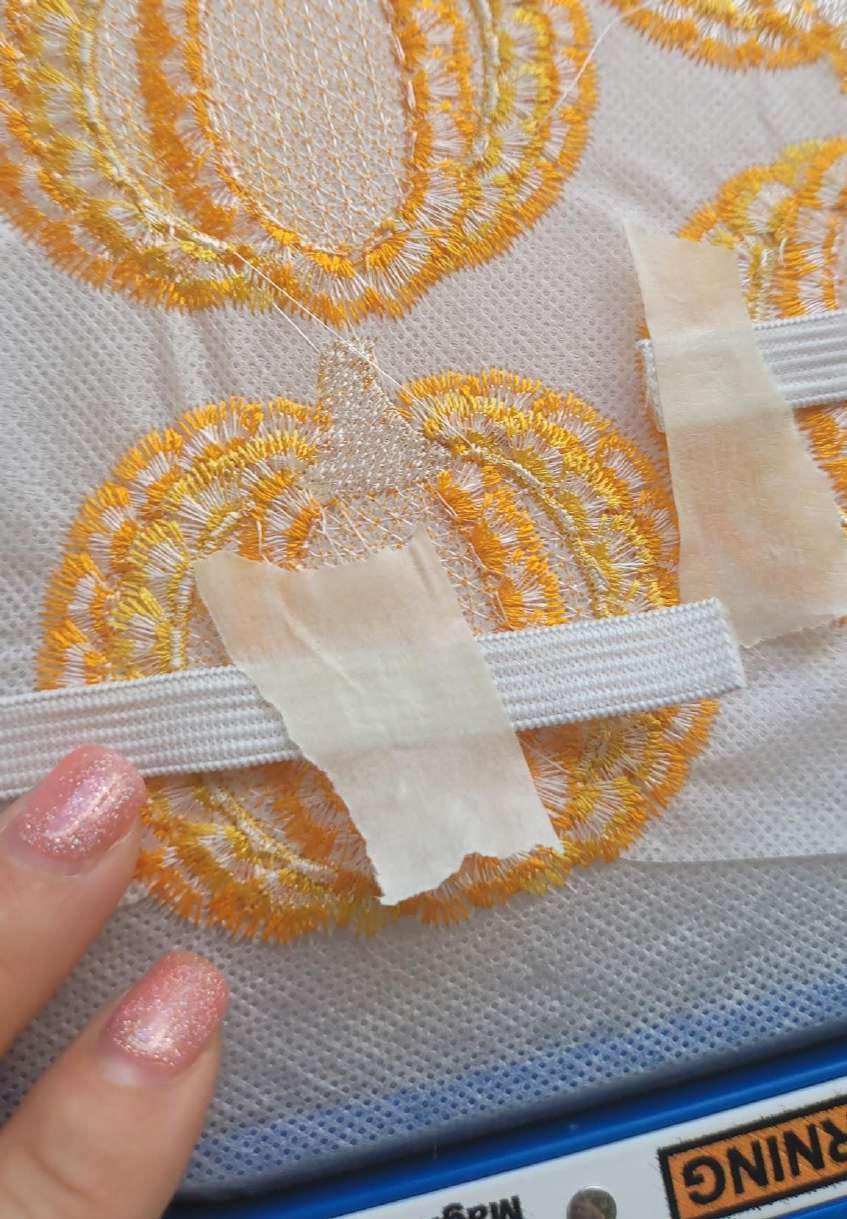 Stitch the last color.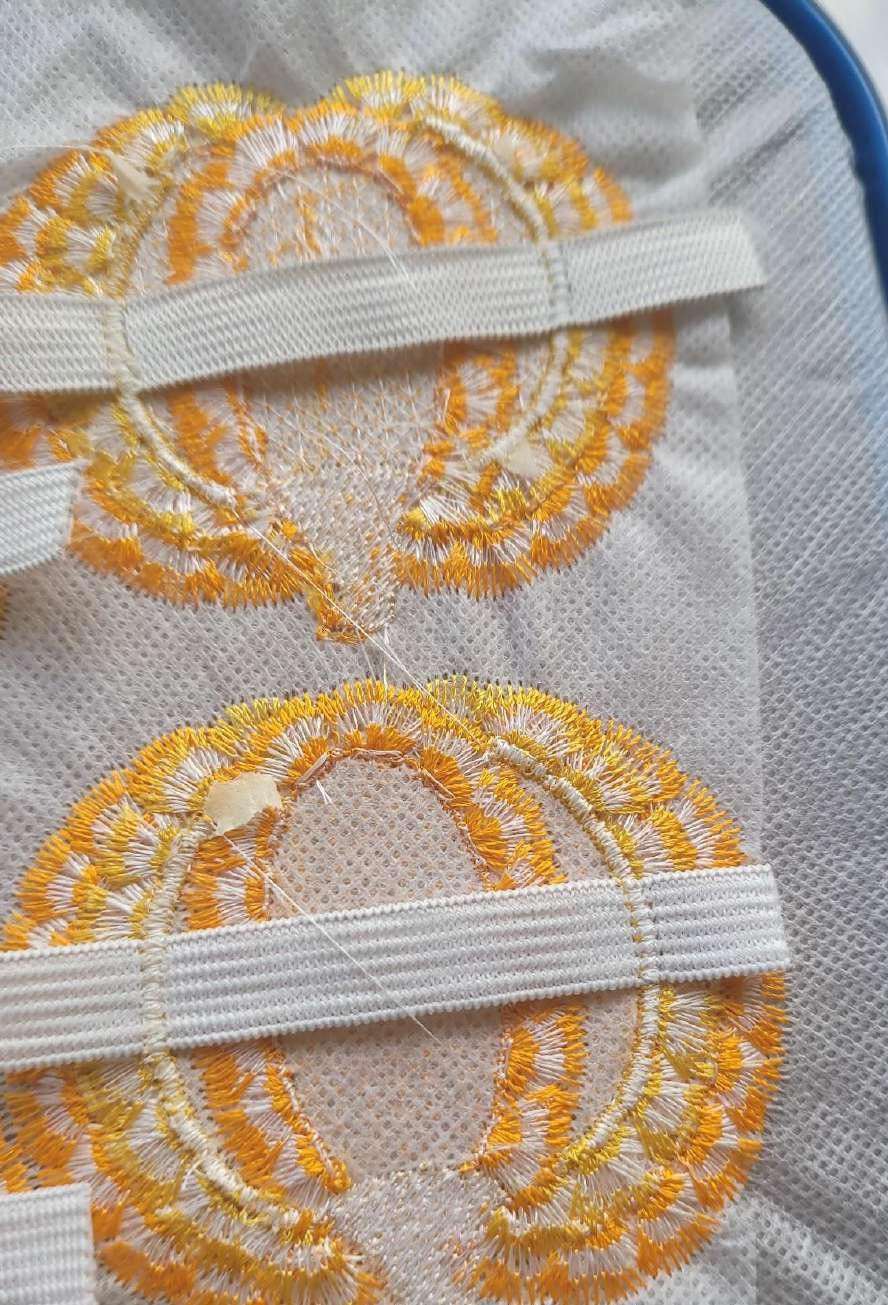 After the stitching is done, it is time to make a fringe. Just trim the bobbin thread. For the best result, I recommend using small sharp embroidery scissors instead of thread nippers or any other thread remover. 
In some cases, the bobbin thread is not visible, so it is also possible to cut the top thread color. In this case, the fringe will come without loops, just open ends. That is also a good option.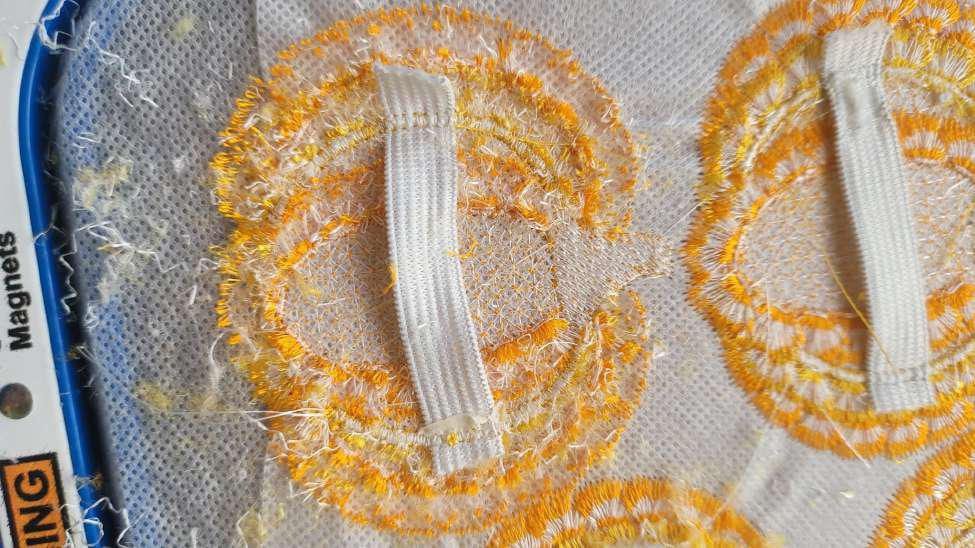 Turn the hoop over back right side up, and fluff up the fringe.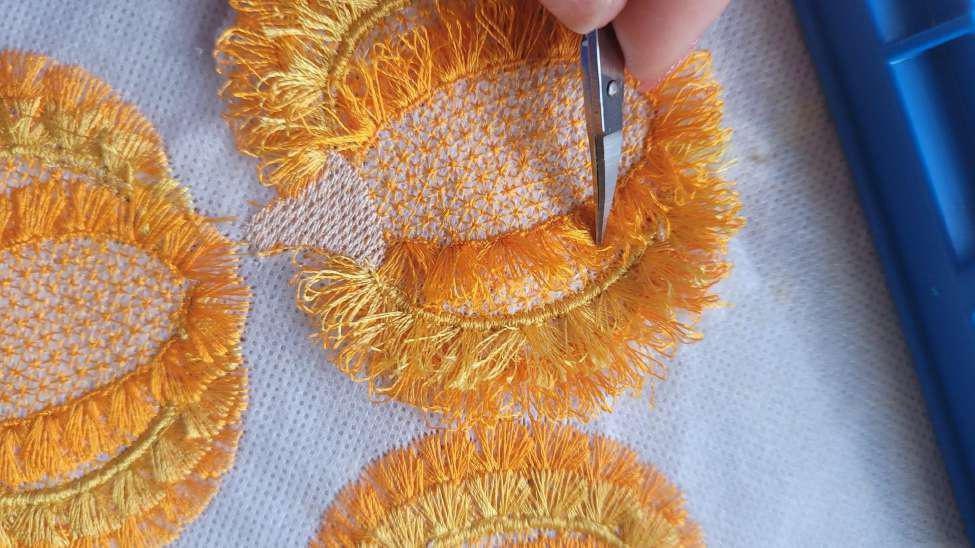 I do all steps in the hoop, as the project is flat and it is easy to trim the bobbin thread. 
Then unhoop your project, trim the excess stabilizer and rinse in lukewarm water. Also, after washing I don't wash away ALL the gluey stuff, I leave them a little tacky to make them stiffer as they dry.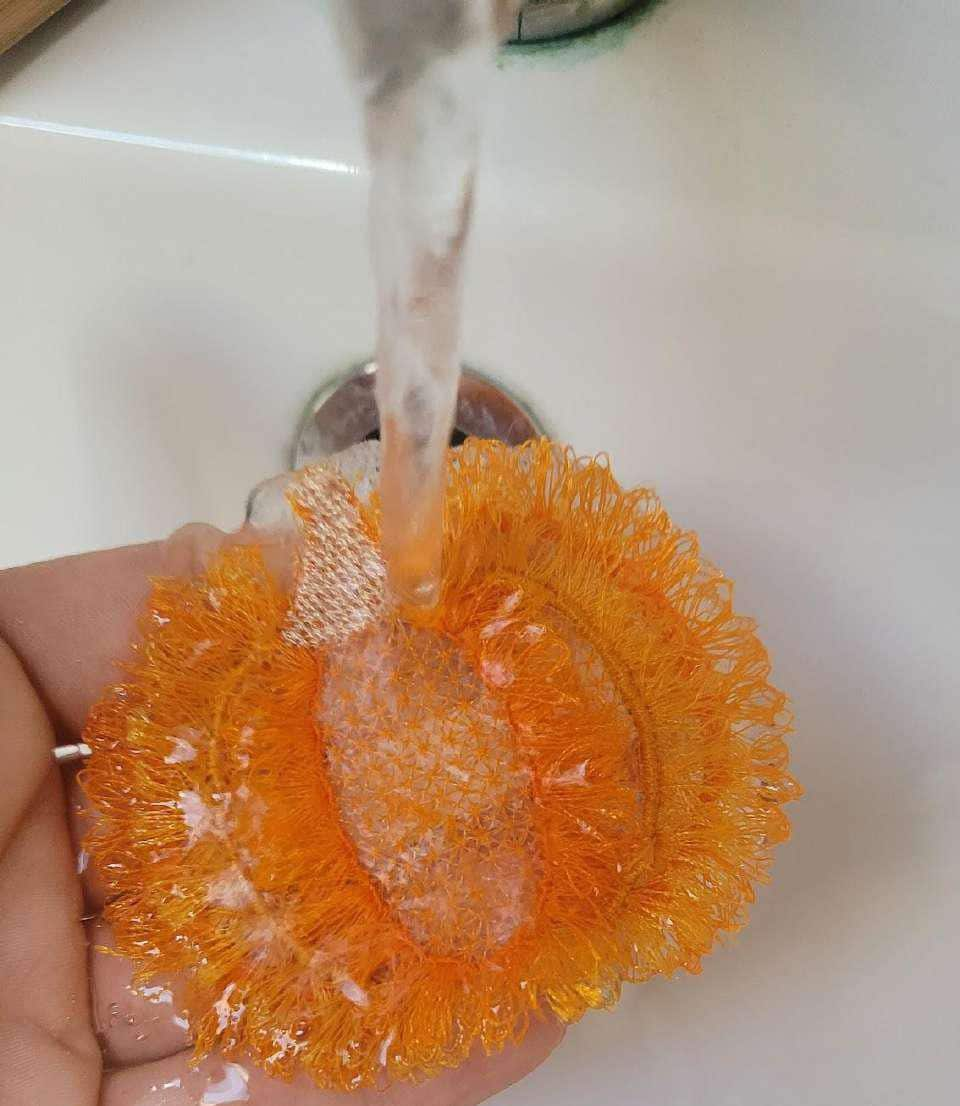 CONGRATULATIONS! YOU ARE DONE!
Find the FSL napkin rings designs here: